Photos courtesy of rileyrutlandphotography.com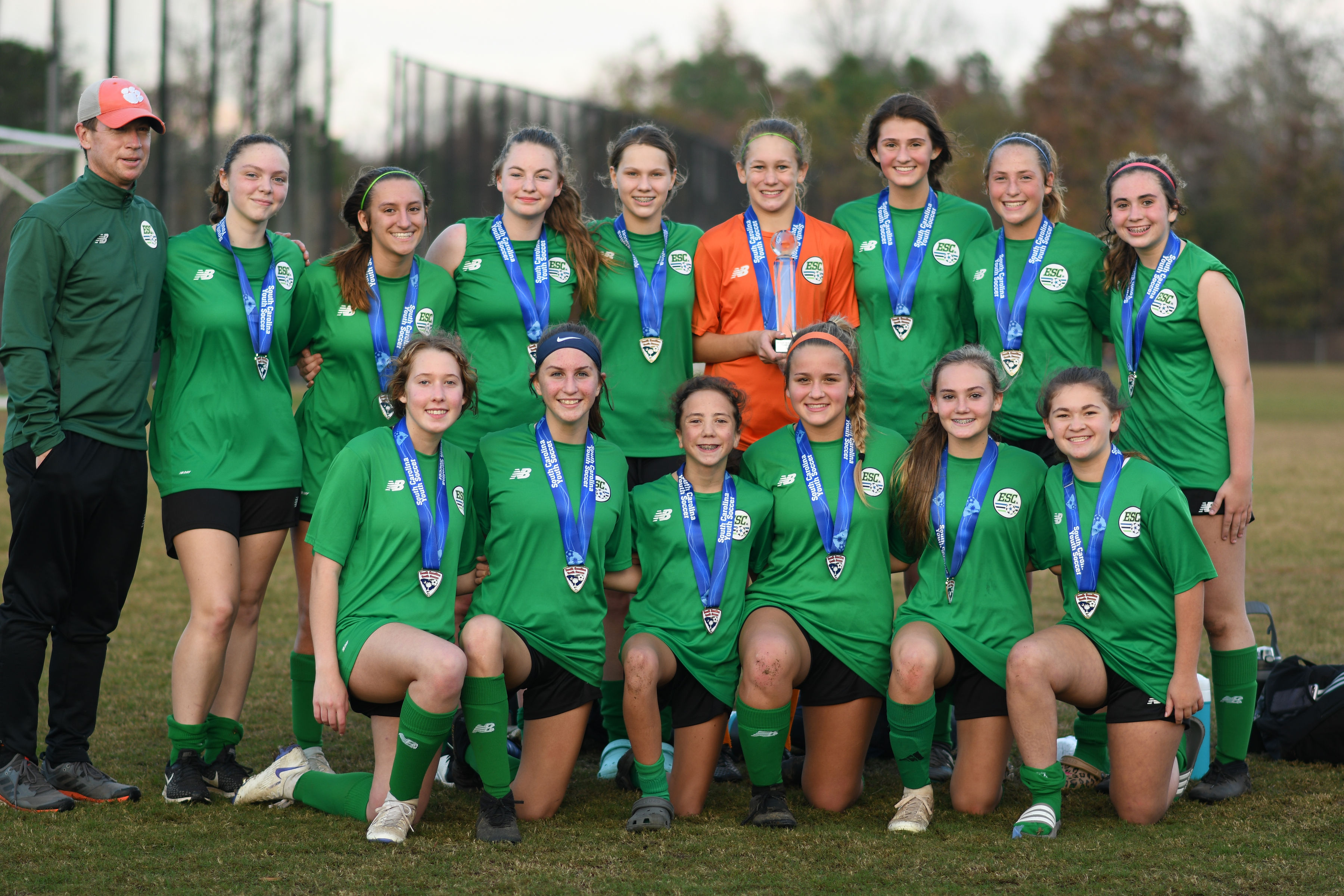 Congratulations to the ESC 05/06 Girls and Coach Ross Goodacre who recently won the 2020 SC State Presidents Cup Nov 15th at the MeSA complex in Greenville, SC. The girls wet undefeated and won the championship 1-0 againt Surf Soccer Club out of Charleston, SC.
It was a strong showing for ESC at the state cup. The club sent two teams, ESC 02/03 Boys and the ESC 05/06 Girls, and came away with a finalist showing and a champion.