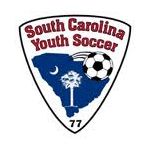 South Carolina Youth Soccer issued a mask requirement for all activities on July 14, 2020,South Carolina Youth Soccer issued a mask requirement for all activities on July 14, 2020,which applies to the coaches and spectators at all our sanctioned events, games, scrimmages and practices.
Complex management or Home team is instructed where practical to direct each team and their respective spectators to sit on the same side of the field with their team seated behind the Assistant Referee position. Spectators are to be seated on same side past the halfway line and maintain social distance between family groups. If not possible to share same side then parent groups must be separated from each other on the opposite of the field in the event contact tracing is required.
A diagram of this seating procedure is located on the individual league pages at scysa.org and specific complexes/clubs have uploaded their procedures under the Covid Information for Season tab on the League page. Please review before you visit these locations.
As we begin our season and hope to continue our season, it is important that everyone be supportive of these very basic precautions for the safety of others as well as themselves.
In the instance where compliance is not followed, the team coach is to remind the spectators for their team of the mask requirement and the social distance recommendations. Club coaches are the primary party to gain compliance of these safety procedures.
Referees are not responsible to enforce these requirements. However, the referee crew may choose to abandon the match if non-compliance persists after notice to the spectators.
If your team is playing at a neutral site then please respect the complex, which you are considered a guest. Several soccer complexes have expressed reservations about allowing noncompliant teams to return to their facilities. Such a prohibition would have a detrimental effect on the youth game in our state where competition requires travel to a neutral location to facilitate match play. Please help us keep the game going.There are general and specific complex guidelines under the Covid Alert banner on the scysa.org website.
We need the support of the clubs, coaches, players and parents to make this fall season a success.
Thank you for your participation with South Carolina Youth Soccer.
JB Red Owen Field C Seating Procedures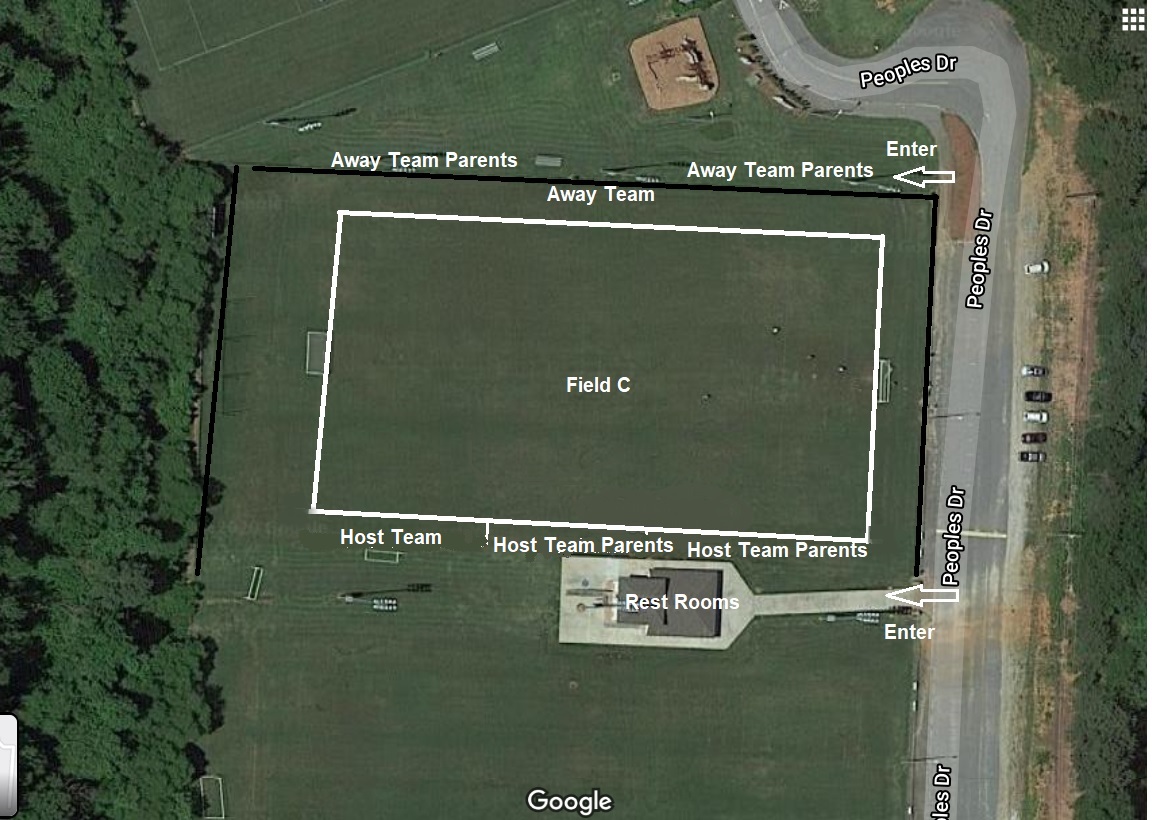 The Away team will sit inside the field fence on the near side closest to Field B. They can enter through the area through the sideline gate. The Away team parents/spectators can sit outside the fence on the away team side.
The host team will be on the side closest to the restrooms and Field D. The host team parents/spectators will sit to right of the host team >6 feet from the team and 6 feet from the sidelines.
Restrooms are accessible to all players and spectators through the main field entrance. The restrooms are limited to two people at a time.